Jennifer Corney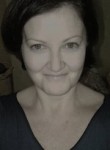 Jennifer has worked in New York City and the Washington, DC area as a Pilates instructor, personal trainer, group fitness instructor and educator since 1985. First introduced to Pilates while living in New York and intrigued by the benefits that Pilates provided, she went on to study with the PhysicalMind Institute.
Jennifer has extensive knowledge in anatomy and kinesiology and has dedicated her Pilates career to an emphasis on posture and gait analysis as it applies to the Pilates work. Since beginning her career as a movement specialist, Jennifer has worked with clients presenting a variety of conditions(scoliosis, spinal disorders, stroke, multiple sclerosis, Parkinson's). Her goal with all clients is to create pain-free, functional movement. Over the years Jennifer has worked with 1st and 2nd generation Pilates teachers (Mary Bowen, Lolita San Miguel, Elizabeth Larkam, Brent Anderson, Kyria Sabin and Karen Clippinger). She has also studied with Eric Franklin of The Franklin Method and has taken workshops with Tom Myers Anatomy Trains staff.
Jennifer graduated from The University of Alabama with a BS in business. She is a Certified Pilates Teacher through Balanced Body, a PhysicalMind Comprehensive Certified Instructor, a Balance and Gait Specialist, a Pre/Post Natal Pilates Teacher and a Post-Rehabilitative Breast Cancer Exercise Specialist.   She has been a faculty member for Pilates teacher programs since 2005 and has helped develop Pilates programs for regional fitness companies.
Mary Brereton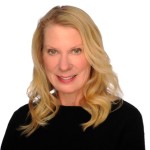 Mary has a BA in English/Communications from LeMoyne College in Syracuse, and a JD from Cleveland-Marshall College of Law in Cleveland, OH. She passed the bar in Ohio and is a licensed attorney, but has never practiced. That's the "real world" stuff. She was a fundraiser for not-for-profits and then appointed Community Relations Director for Lakewood, Ohio. From 1983-2001, Mary coached cross country and track for St. Mark School in Cleveland, and cross country for St. Joseph Academy in Cleveland.
Mary became a certified, franchised Jazzercise instructor in 1984 and taught the original format as well as step and circuit until 2002 when she moved to VA. After her non-compete expired in 2004, she became certified to teach group exercise through AFAA; spinning certification with Johnny G Spinning and cycle certification with Keiser; Pilates Mat 1 & 2, Reformer 1, 2, 3, Chair, Trapeze & Cadillac through Balanced Body.
Karen Petock
Karen has worked in the Alexandria area for 20 years as a Pilates instructor, personal trainer, and group exercise instructor.  Prior to coming to Virginia she worked in Southern California for 10 years as a personal trainer and group exercise instructor.  She has a degree in Exercise Science, certified by Powerhouse Pilates, studied at the Physical Mind Institute in D.C., and is personal training certified by the National Academy of Sports Medicine. Karen has experience in the rehabilitation/recovery of the following: hip/knee replacement/surgery, back injuries/surgeries, arthritis, and pre/post natal.  Her expertise is in helping clients build core strength for the creation of overall optimal body movement.  In her personal life, Karen enjoys the challenges of combining her physical activity with healthy cooking and eating to maintain a high quality of health and fitness.
Chelsea Novelli
Chelsea has been taking Pilates classes since she was in elementary school. As a lacrosse and field hockey player in high school, she suffered from chronic tight hamstrings and knee pain. She realized that Pilates could help her stay healthy and pain-free while playing the sports she loved. Chelsea graduated with a degree in psychology from Washington College in 2013. She now works with children diagnosed with autism spectrum disorder (ASD). She hopes that at some point she can share the positive benefits of Pilates with these children. Chelsea completed her comprehensive Pilates teacher training with Balanced Body Education at Alexandria Pilates.
Tara Egresits
Tara, a figure skater/dancer and native of Grand Rapids, Michigan, moved to Washington D.C. after graduating from Aquinas College. In Washington she worked for The Washington Performing Arts Society, Ozone Action, and Greenpeace. Six weeks after giving birth to twin boys in 2002, Tara discovered Pilates helped her strengthen her core and gave her the energy she needed to care for her newborns.
Tara has lived all over the United States, teaching Pilates in California, Georgia, D.C./VA, and most recently Salt Lake City, Utah. She is certified through Balanced Body, Susan G. Komen/Pink Ribbon – pre/post op breast cancer rehabilitation, and Fletcher Towel Work. She is also certified to teach many forms of group exercise, as well as spinning. Tara is an avid hiker, biker, and expert skier. In her free time you can still find her on the ice at Mount Vernon Rec Center.
Tara's passion is to help others create total freedom of movement, with strength and flexibility. She has worked with clients of all levels and physical challenges, from professional athletes to people with autoimmune challenges, and enjoys watching them progress to the next level.